Kresba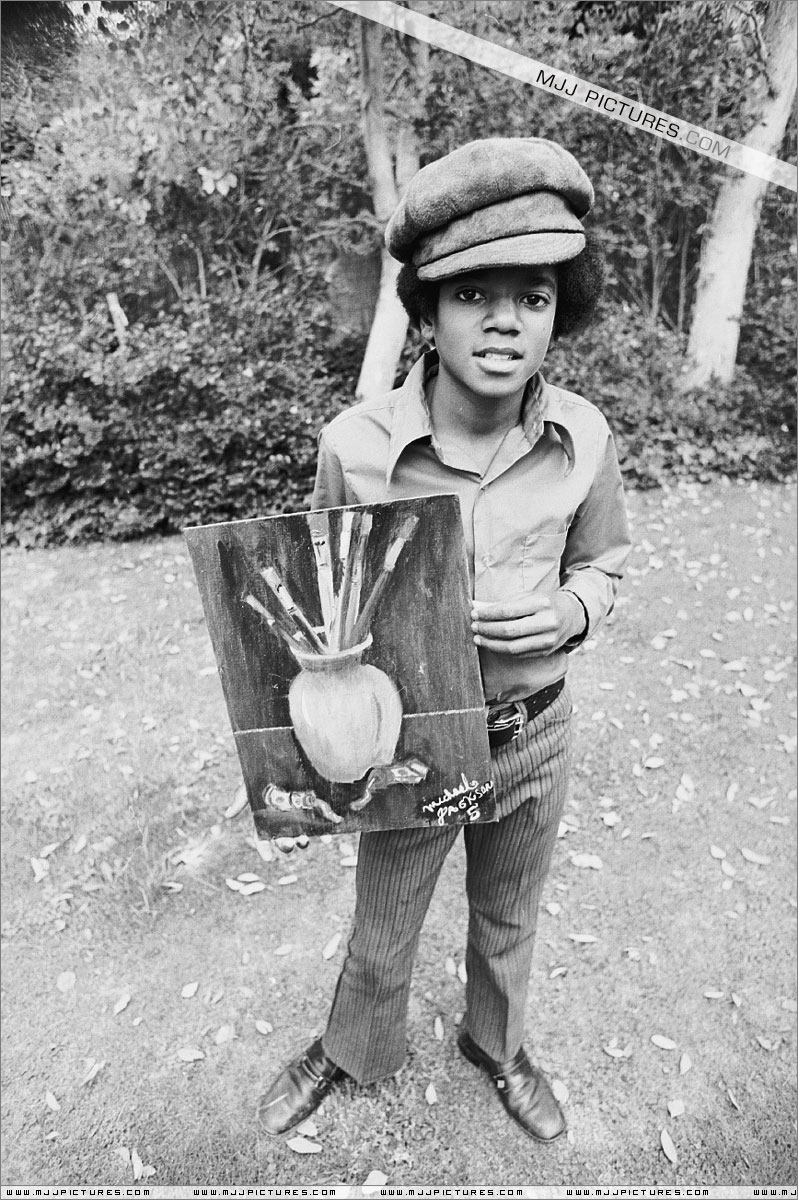 Michael Jackson kreslil rád a některé z jeho skic se dostaly na veřejnost. Je znát, že je nadaný i po této stránce. Ke kreslení jej kdysi přivedla zpěvačka Diana Ross.
"Když jsme se přestěhovali do Kalifornie, bydleli jsme u ní víc jak rok." (Než rodiče vyměnili dům v Gary za vhodný dům v Kaliforni) (...) "Bylo to důležité období mého života, protože Diana milovala umění a snažila se ho zpřístupnit i pro mě. Nelitovala času a já se od ní hodně naučil. Skoro každý den jsme šli ven, jen my dva, koupili jsme tužky a barvy a malovali. Když jsme nemalovali, chodili jsme do muzeí. To ona mi ukázala díla největších malířů, jako byli Michelangelo nebo Degas. Byl to počátek mého celoživotního zájmu o umění."
Michael Jackson ve své knize Moonwalk
"Michael byl úžasný. Kreslil lidi, se kterýma mluvil po telefonu a říkal: ´S tímhle mluvím.´"
Anthony Jackson, Michaelův synovec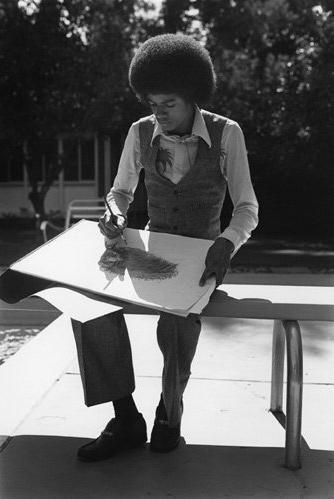 "I love to draw—pencil, ink pen—I love art. When I go on tour and visit museums in Holland, Germany or England—you know those huge paintings?—I'm just amazed. You don't think a painter could do something like that. I can look at a piece of sculpture or a painting and totally lose myself in it. Standing there watching it and becoming part of the scene. It can draw tears, it can touch you so much. See, that's where I think the actor or performer should be—to touch that truth inside of the person. Touch that reality so much that they become a part of what you're doing and you can take them anywhere you want to. You're happy, they're happy. Whatever the human emotions, they're right there with you. I love realism. I don't like plastics. Deep down inside we're all the same. We all have the same emotions and that's why a film like E.T. touches everybody. Who doesn't want to fly like Peter Pan? Who doesn't want to fly with some magic creature from outer space and be friends with him? Steven went straight to the heart. He knows—when in doubt, go for the heart..."
Michael Jackson
"I had the opportunity to be in school with him, tenth grade, that was the school in Encino with about ninety students, so I took an art class with him. I would watch him make these drawings, and then he'd ball them up and throw them away. I asked him one day, 'I really love that Charlie Chaplin drawing, can I have that one?'
And he said, 'Sure, go ahead and take it home and enjoy it', but he didn't sign it. So I got home, and my Dad said that should probably be signed, and he sent me back to school. I had him sign it, and he just picked up a crayon and signed 'Michael Jackson'. It was around 1972-1973 school year. And this [second drawing]… I really enjoy the picture of this woman, and I asked him who it was, and I could not remember the answer, but I had the opportunity to present these pictures to Jermaine Jackson, and he told me this looked like one of the tutors they'd go on tour with, when they weren't in school, they had a tutor, and this looked like her."
Lori Shapiro, Michael's classmate
"We practiced doing certain things with pencil and colored pencil, but Michael was a perfectionist and so he would get angry at himself if what he was trying to do didn't work very well. He was so impatient with himself, so we had a few lessons like that and I told him it takes a long time to develop skills in art. You know he really didn't have the time to devote to that with his music and all the other things he was doing, he simply did not have the time to sit down to do the kind of practicing that he needed to do. Still, I am convinced that if Michael had devoted himself to art, he would have been a great artist, but if he devoted himself to be a preacher, he would have been a great preacher. If he devoted himself to being a doctor, he would have been a great doctor. So it did not really matter what he chose. And he always told me, 'You know I could be working on a gas station, if I have not been given this talent'. He said, 'Who knows what I would be doing.'"
David Nordahl